Ordering Pins
Types of Pins
3D Diecast Pins - Metal 3D Pins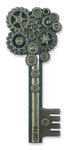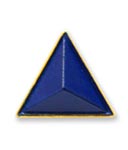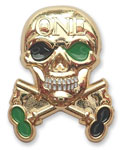 Custom 3D Diecast Pins offer a depth and design flexibility not found on standard diestruck enamel pins. This manufacturing style employs spincasting of molten metal to achieve a level of detail that really stands out for awards of service, recognition or promotional events.
Request Your Free Design
3D pins can be either plain metal only or include hard enamel or soft enamel colors. A 3D pin can have some or all of it's design incorporate 3D features. 3D pin designs will have more than just raised and recessed areas.
3D cast pins can incorporate true depth, curves and dimensional qualities that can bring your pin to life. Pins thicker than 3mm will have a higher unit cost & possibly a mold fee depending upon requirements. Attachments other than pin posts are available and are quoted.
3D Diecast Pin Pricing
Prices Effective:
HINT: Rotate phone to see more quantities, or view on computer for full chart.
3D Diecast Add On Pins
Spinners, Danglers, Sliders, Pin-on-Pin
100 piece minimum, available as add-on only
3D Diecast Z-Axis Spinners
200 piece minimum, available as add-on only