Ordering Pins
Types of Pins
Custom Tie Tacks & Promotional Corporate Tietacks
Promote your business or event by handing out something special and different...hand out Custom Tie Tacks! Tie Tacks provide a professional look and promote your business or event. Your beautifully designed custom tie tack will constantly promote you. People keep these!
Request Your Free Design
Custom tie tacks are promotional items that provide subtle & repetitive visual marketing.
Tie tacks are die-struck for durability and then filled with color. Tie tacks come with a tie tack clutch & chain attachment and a 10mm spur nail on the back of the tie tack. Tie tacks can be soft enamel, hard enamel, or die struck.
Soft Enamel tie tacks will be filled with color that sits lower than the raised metal lines giving the tie tack a raised feel and high-end look.
Hard Enamel tie tacks also offer a high end look but the colored enamel and raised metal edges are sanded down giving the tie tack a smooth, polished surface.
Die Struck tie tacks are just like soft enamel and hard enamel, except they have no color added to them. The metal is simply stamped with your design giving you clean lines and an elegant look.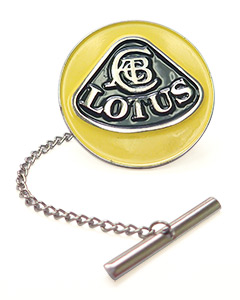 Custom Tie Tacks
Promote your business with a custom tie tack - view plating options
Tie tacks are typically not discarded, they are used!
PMS (Pantone) color matching available
Constant marketing... subtle, repetitive & permanent
Custom tie tack shapes with bright, vivid colors
Custom Tie Tack Pricing
Prices Effective:
HINT: Rotate phone to see more quantities, or view on computer for full chart.