Ordering Pins
Types of Pins
Photo Enamel Hybrid Pins - Photoscreen & Enamel Combination Pins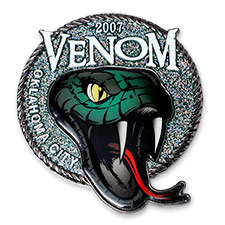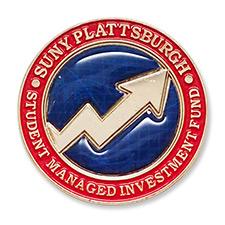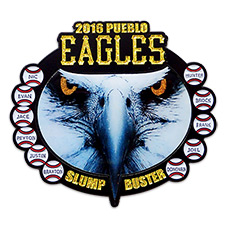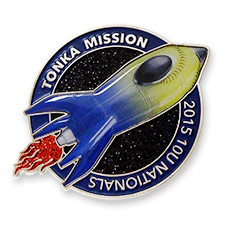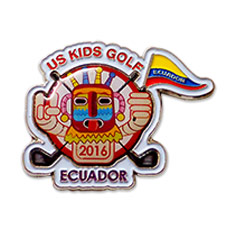 View Photo Enamel Gallery
Photo enamel hybrid pins are a combination of two different lapel pin styles. Photoscreen pins are combined with enamel pins (either hard or soft), allowing the best of both pin styles on a single pin. A single photoscreen pin is embedded into the surface of either a soft enamel pin, a hard enamel pin or a die struck pin. The die struck base metal of a photo enamel hybrid pin makes these pins sturdier than normal photoscreen pins or heavy photoscreen pins.
Request Your Free Design
Photo enamel hybrid pins are an excellent choice if your desired lapel pin design contains complex details or photographic elements, but you still want the look and feel of hard enamel pins or soft enamel pins. Additional distinct photoscreen elements may be added to a pin for an additional cost. 2.00" and larger pins have two 8mm spur nails on the back, while smaller pins have one.
A single, full-color contiguous photoscreen area on pin
You choose - hard enamel, soft enamel or die struck base
Flexible design - color photos, gradients, complex logos
Combination of enamel and photoscreen features
Textured feel of enamel pins with photoscreen detail
Very high percieved value, especially if trading
More expensive than standard photoscreen pins
Photo colors are not as vibrant as soft enamel
Longer production time than typical pins
Photo Enamel Hybrid Pin Pricing
Prices Effective:
HINT: Rotate phone to see more quantities, or view on computer for full chart.
Photo Enamel Hydrid Add On Pins
Spinners, Danglers, Sliders, Pin-on-Pin
100 piece minimum, available as add-on only
Photo Enamel Z-Axis Spinners
200 piece minimum, available as add-on only