Ordering Pins
Types of Pins
Deluxe Photoscreen Pins - Deluxe Offset Print Pins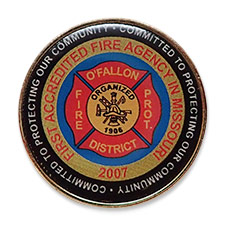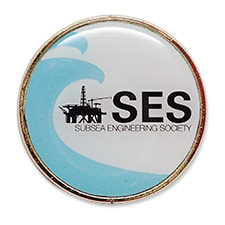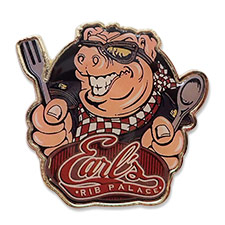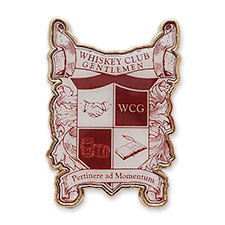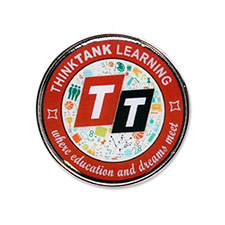 View Deluxe Photoscreen Gallery
Deluxe photoscreen pins are like regular photoscreen pins. A design may be recreated down to the smallest detail, without the need for fine metal separating lines around each color. Like soft enamel pins, deluxe photoscreen pins have raised, die struck metal around the edges of the pin design. The die struck wrapper goes around the back of the pin as well, making deluxe photoscreen pins sturdier than normal photoscreen pins.
Request Your Free Design
Photoscreen pins are also known as screenprint, silkscreen, offset print or photo-etched pins. They look great and are especially appropriate if you want a design with complex detail. The raised die struck edge around the edge of the pin design provides a refined look.
Photoscreen pins are ideal pins for complex logos, photos and designs that incorporate gradients (color fading). We will either create this pin using a photo etched plate or printing directly onto the base metal using an offset print process, depending upon your design. Both processes hold more detail than any other pin. Almost any artwork can be produced on a photoscreen pin. 2.00" and larger pins have two 8mm spur nails on the back, while smaller pins have one.
High quality, full color appearance
Die struck metal "wrapper" around outside edge of pin
Flexible design - photos, gradients, complex logos
These pins allow the most detail and color
Easy to convert existing logos for use
Heavier, more substantial feel than standard photoscreen
Pin still feels somewhat lighter than soft enamel, but not cheap - good pin
Colors are not as vibrant as soft enamel
Deluxe Photoscreen Pin Pricing
Prices Effective:
HINT: Rotate phone to see more quantities, or view on computer for full chart.
Deluxe Photoscreen Add On Pins
Spinners, Danglers, Sliders, Pin-on-Pin
100 piece minimum, available as add-on only
Deluxe Photoscreen Z-Axis Spinners
200 piece minimum, available as add-on only