Ordering Pins
Types of Pins
Quality Custom Soft Enamel Pins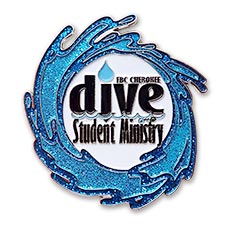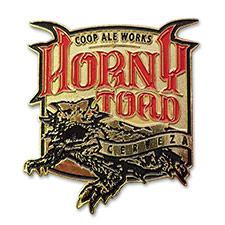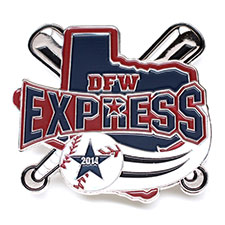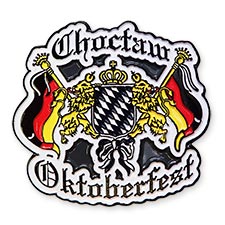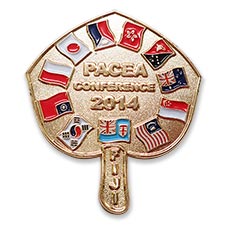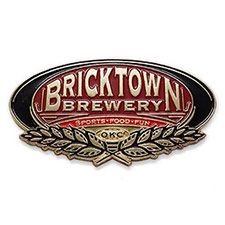 View Soft Enamel Gallery
Custom Soft Enamel Pins (a.k.a. Embossed Pins) - soft enamel coloring is added to quality, die struck pins.
Need corporate pins? Or team trading pins? Soft enamel is a great choice; escpecially for those whose design is simple or moderately complex.
Have a more complex design? Or a design with photos or gradients? Or need a pin that weighs a little less than soft enamel? Take a look at our Photoscreen Pins!
Custom lapel pins are most popularly made with soft enamel; which are die struck and are then colored, by hand, with enamel. Soft enamel pins have a textured look and feel because the coloring sits lower than the metal lines of the pin design. Standardly, for the sake of being able to feel the texture and design, soft enamel pins do not have an epoxy coating. However, if you would like us to add an epoxy coating just ask and we'll add it for free!
2.00" and larger pins have two 8mm spur nails on the back, while smaller pins have one.
Request Your Free Design
High quality & appearance - view plating options
Up to seven colors - $0.10/ea for extra colors.
High perceived value
PMS (Pantone) color matching available
Bright, vivid colors - even neons
Custom shapes available
Limited color choices
Colored by hand - longer to make than other types
Priced higher than other types
Soft Enamel vs. Hard Enamel
Photoscreen vs. Soft Enamel
Soft Enamel Pin Pricing
Prices Effective:
HINT: Rotate phone to see more quantities, or view on computer for full chart.
Soft Enamel Add On Pins
Spinners, Danglers, Sliders, Pin-on-Pin
100 piece minimum, available as add-on only
Soft Enamel Z-Axis Spinners
200 piece minimum, available as add-on only