Wine Charms
Ordering Pins
Types of Pins
Custom Wine Charms, Corporate Event Charms & Bridal Charms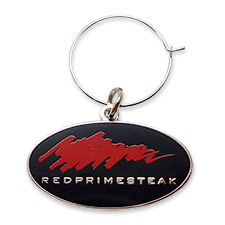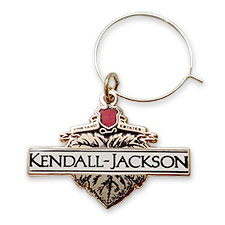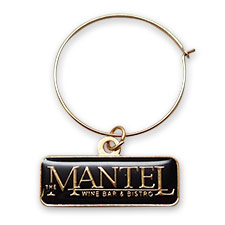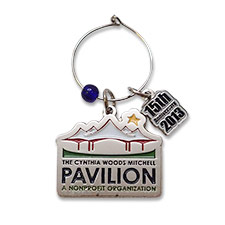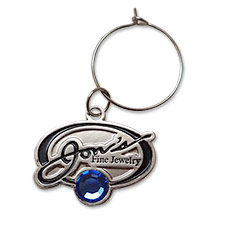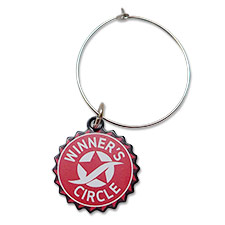 View Wine Charms Gallery
Events & Corporate Charms: Whether it's a corporate celebration, a personalized marketing gift or other promotional event, a custom wine charm with your design or logo is a lasting reminder of the event. People keep wine charms forever.
Request Your Free Design
Wine Clubs & Winery Charms: Add a package of your winery's custom wine charms to your wine club membership for added value for your members! Give personalized wine charms away at wine tastings and winefests as promotional gifts.
Bridal & Wedding Charms: Thank or surprise your guests with a wedding keepsake! Custom wedding reception charms are elegant and lasting bridal favors. Guests: They're also a great personalized gift for the new couple if you'd rather not be a "toaster giver" (give them early for reception use).
Full Color Photo Charms: Photographs and full color designs come out great on full color wine charms. Any color or metal finish can adorn the edges of these wine charms. Available as standard or deluxe charms, the only difference being a raised metal border around the edge of the deluxe wine charm shape.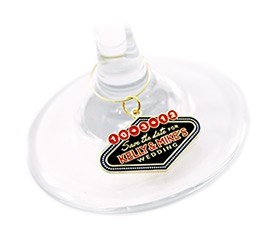 Custom Wine Charms
Available as soft enamel (die struck with color) or photo charms.
Flexible - your logo or design typically with a gold or silver finish.
Wine charms are lasting mementos and personalized keepsakes.
No mold fees regardless of wine charm size or quantity!
Wine charms should be 1.25" or less due to wine glass base size.
Add Swarovski® crystal 4mm bi-cone faceted beads to charms for $0.35 each.
Custom Wine Charm Pricing
Prices Effective:
HINT: Rotate phone to see more quantities, or view on computer for full chart.