Wine Charms
Ordering Pins
Types of Pins
Bridal Wine Charms, Wedding Wine Charms & Reception Wine Charms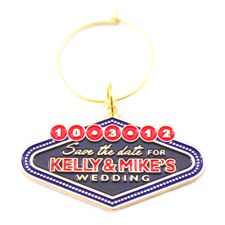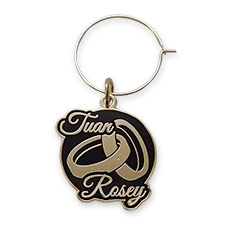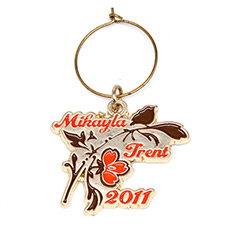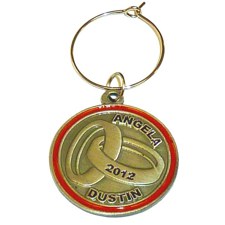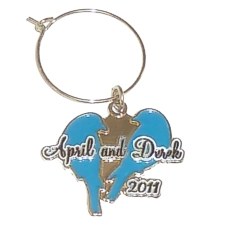 Bridal Wine Charms: Give your guests a beautiful and lasting keepsake that memorializes your wedding! Your guests will cherish and think they're cool and YOU will smile everytime you put one on your glass at home afterwards as you and you spouse share a glass of wine.
Wedding Reception Wine Charms: A very classy way to give a wedding favor that reminds your friends, family and guests of your wedding everytime they have a glass of wine. Order a few extra to keep at home.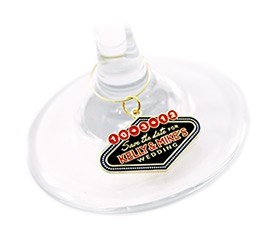 Bridal & Reception Wine Charms
Available as soft enamel (die struck with color) or photo charms.
Flexible - your logo or design typically with a gold or silver finish.
Wine charms are lasting mementos and keepsakes that people retain.
No mold fees regardless of wine charm size or quantity!
Wine charms should be 1.25" or less due to wine glass base size.
A special way to thank guests & personalize your reception.
Add Swarovski® crystal 4mm bi-cone faceted beads to charms for $0.35 each.
Custom Wine Charm Pricing
Prices Effective:
HINT: Rotate phone to see more quantities, or view on computer for full chart.