Ordering Pins
Types of Pins
Custom Push Pins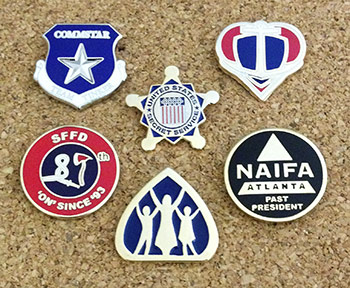 Promote your business by handing out something people will keep... use a custom push pin!
Custom soft enamel pushpins are bulletin board push pins that provide a professional look and promote your business or event. Whether in customer's offices, cubicles, office bulletin boards, or display cases, your beautifully designed custom push pins will constantly promote you. People keep these!
Request Your Free Design
Custom push pins are a promotional item that provides subtle & repetitive visual marketing.
Push pins are die-struck for durability with soft enamel color applied. The enamel sits lower than the raised metal lines giving the push pins a raised feel and high-end look.
Custom Push Pins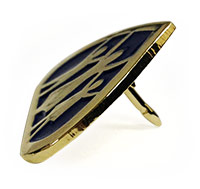 Promote your business with a custom push pin - view plating options.
Bulletin board push pins are typically not discarded, they are used!
PMS (Pantone) color matching available.
Constant marketing... subtle, repetitive & permanent.
Odd/unique coin shapes and cut outs are possible.
Custom push pin shapes with bright, vivid colors.
Standard 12mm push pin nail included. 14mm adds $0.10/piece
Custom Push Pin Pricing
Prices Effective:
HINT: Rotate phone to see more quantities, or view on computer for full chart.